Single machine
A single machine solution is the best option for small systems of up to 30 concurrent calls, typically as a PBX replacement, or installed at customers' premises.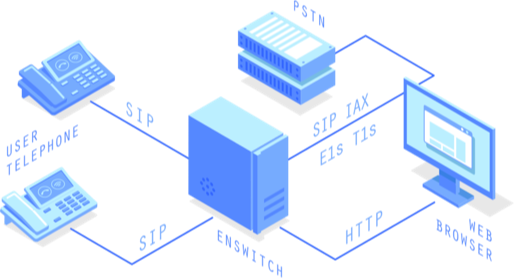 Two machine cluster
For smaller carrier systems of up to 200 concurrent calls, or for those interested in testing a new solution before expanding before expanding to a larger system, a 2-machines cluster is more advisable.
In this configuration, one machine runs MySQL, Kamailio, and the web interface, while another runs Asterisk, call routing, and other features, such as voicemail, hunt groups, and conferencing.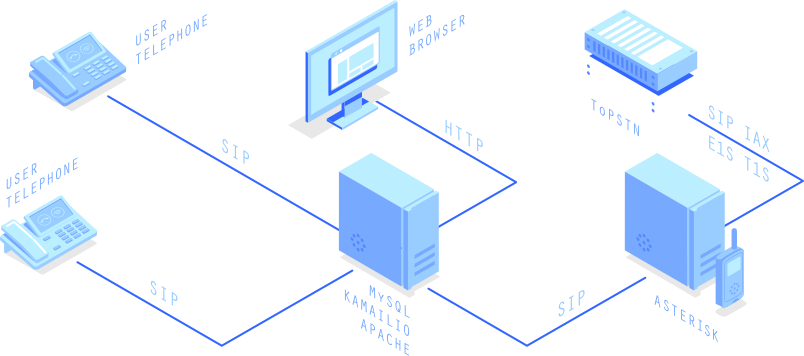 Eight machine cluster
For medium-sized carrier systems, and as a foundation for larger systems, an 8 machine cluster is the right option. It includes 2 database and web machines, 2 Asterisk machines, 2 Kamailio machines, and 2 NFS machines or a SAN.
This cluster has full redundancy, and any single machine can crash with only a few seconds outage. Also, this system can be easily expanded. Typically, the Asterisk machines will run out of capacity first, but more can be added without pausing or affecting the service.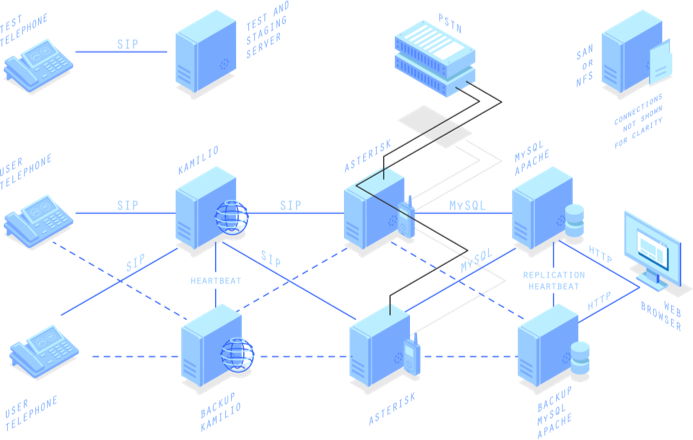 Do you need further help or information? Contact us